How do I use my discount coupon?
Step 1 : Enter coupon details - Click on "Have a coupon?" at the payment page and key in your coupon code.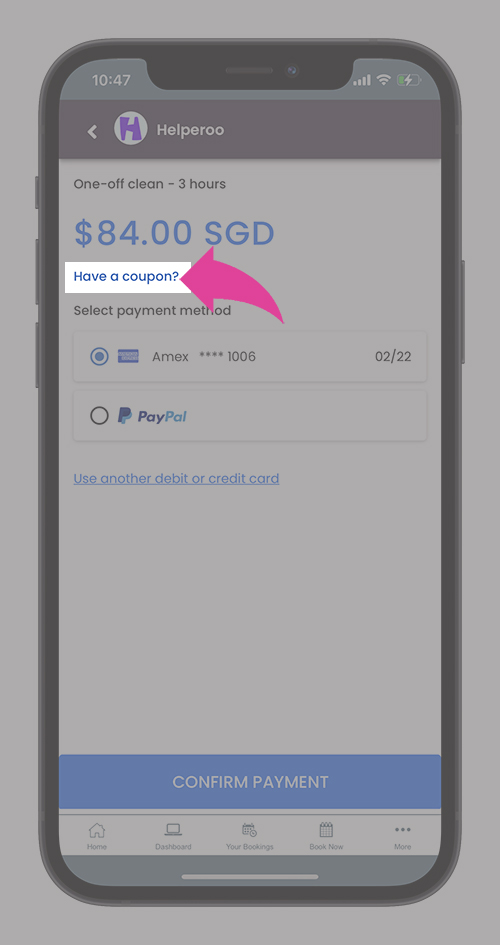 Step 2 : Apply coupon - Click on "APPLY" after you have keyed in a valid coupon code. Revised payment amount will now be shown after you clicked "APPLY".