Managing payments from the app
Easily view all your pending payments and make payments online. The Helperoo app will keep track of your invoices and receipts for you, and you can download them at any time. To get started, select Payments from the menu by clicking More.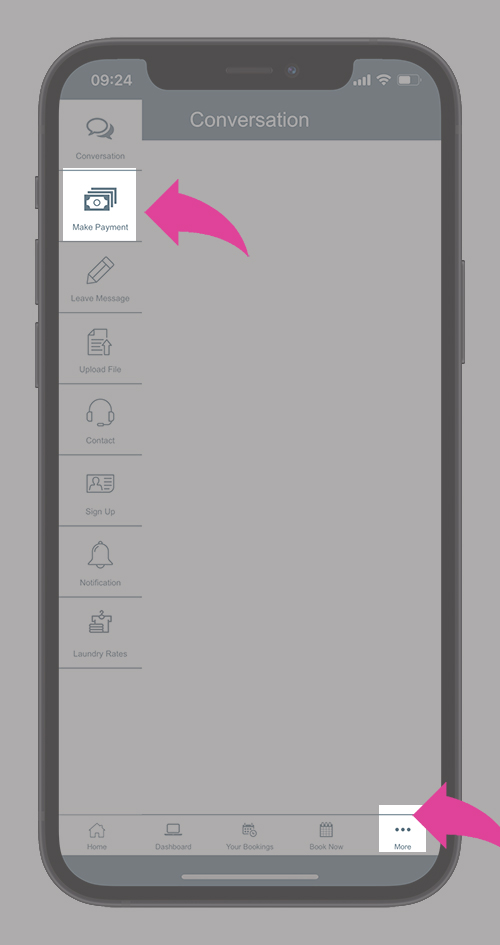 Make a payment
1. Click Pay Now next to any open payment to pay the outstanding amount.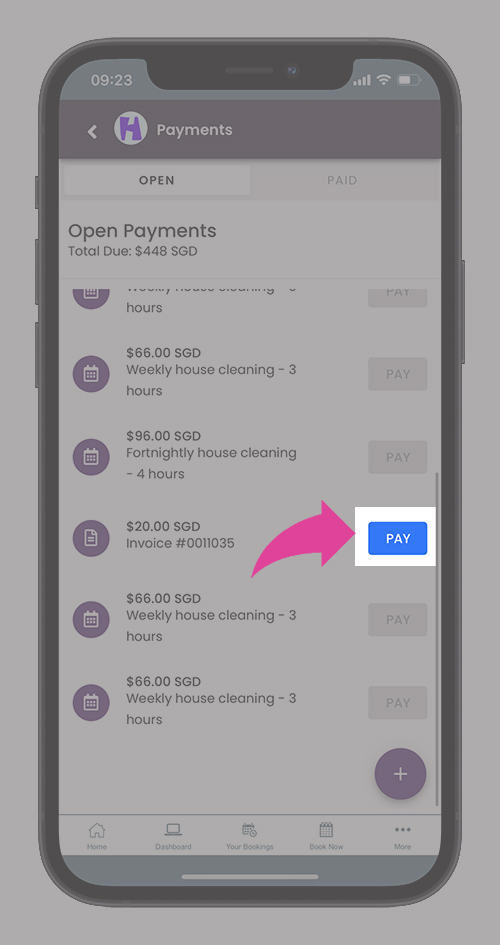 View pending payments and payment history
You can view all your open payments and past payments you have made in the Payments section of the client portal.
Click on the Open tab in the upper right to view outstanding payments.

Click the Paid tab to view past payments.

Download Receipts
1. Click on any past payment to view the receipt.
2. Click the print or download icons in the upper right-hand corner to print or download a PDF.